About Jewelry By Divine
Ionic Jewelry by Divine Crystal Souls®.
Divine Crystal Souls® is a spiritual name of Dr. Wafaa Yedisu has been given to her through Spiritual Metaphysical communities.
Each piece is a unique one of a kind Ionic Metaphysical piece of art.
Dr. Wafaa Yedisu "Divine Crystal Souls"
Dr. Wafaa Yedisu
Ph.D Metaphysical Science, University Of Metaphysics, AZ, USA.
International Practitioner Diploma For Metaphysical Science Therapy For Body And Mind.
Doctor Of Yoga, Healing And Metaphysical Science.
International Ordained Minister Of Metaphysical Science.
Member Of IMM International Minister Of Metaphysics.
Member Of International Counseling Association By IMM.
(Our Page On The University And The Ministry Website):
Https://Universityofmetaphysics.com/Dr-Wafaa-Hassanein-Ahmed-Yedisu-Msc-D/
President Of Yoga Federation Of Egypt, Africa And Middle East.
Fine Artist.

Member Of International Gem Society IGS.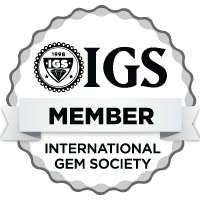 All Rights Reserved Divine Crystal Souls®